From Principal Desk
Dr. Davendra Gawande
B.Com, M.P.Ed., Ph.D.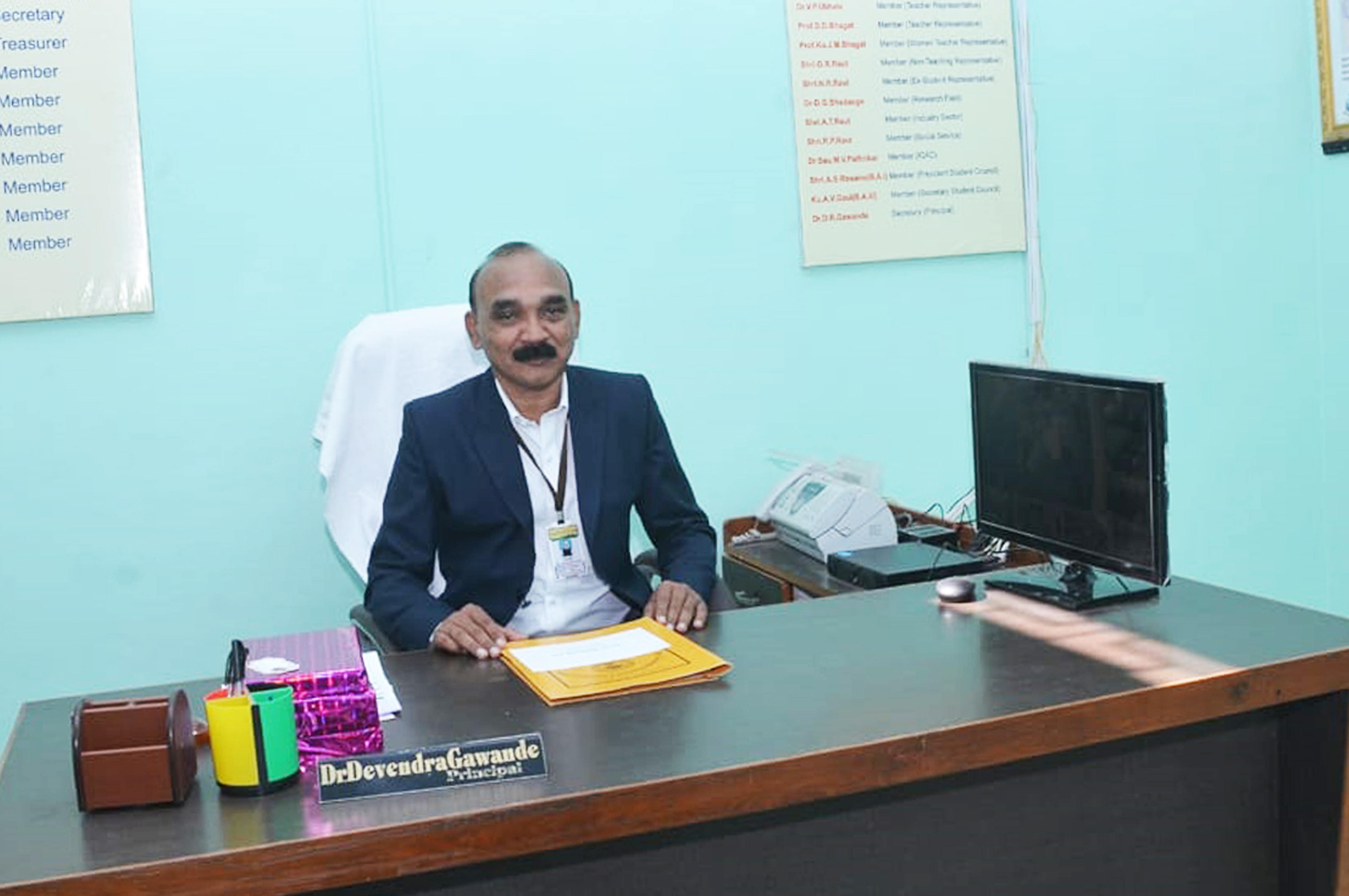 Dnyanganga Shikshan Prasarak Sanstha was established in the year 1984 at Wanoja Dist. Washim. It has been working to uplift the lives of deprived section of society in rural area. The vision, mission and objectives of the institution are as under:
Vision:
Our vision is to facilitate human development of the students of socially and economically backward classes as well as to attract the SC, ST, OBC, towards higher education for their overall development.
Mission:
To run educational institute to impart valuable service in the field of education to the students residing in the area, especially to those who are economically and socially backward.
To provide library facility and computer knowledge to the students to face the challenges of the competitive world.
To stimulate the academic environment for the up gradation in teaching, learning process in rural area.
To render the service to the nation through works of educational institution.
Objectives:
To provide higher education to the students of this region.
To promote discipline, determination, devotion and social dedication among the students.
To spread the moral message of the great Indian Icons like Swami Vivekanand, Dr. Babasaheb Ambedkar, Mahatma Gandhi ,SantGadge Baba,and Sant Tukdoji Maharaj.
To update the knowledge of the student and to make them able to face the challenges of the competitive world.
To developed all-around personality of the students of this area through NSS,NCC ,Cultural activities and extra-curriculum activities.
To provide an opportunity of getting higher education to the rural students from various cast and categories specially from the students of ST,SC,OBC, categories.
To promote and support the Government sponsored welfare programme for the benefits of the society.
To discharge the social responsibility.
To make the rural people aware about the importance of higher education.
To make college a tool to liberate the students from the shackles of the past and embrace the challenges of global opportunities.
To impart quality education without discrimination, irrespective of caste ,creed ,religion and gender.
To promote innovation, creativity and entrepreneurship among the learners.
To impact skill-oriented education that enables the learners to improve employable competencies in the context of changing economic order.
The vision, mission and objectives of the institution are communicated to the students, teachers, staff and others stakeholders through board displays, college prospectus, website of the college and notice board.